QPS clinicians are offering in person and remote appointments through video conferencing and phone.
Self-referrals:
To request a service or for general inquiries, please call our office administrator, Jessica Hoger:
613-596-2000 x0
Alternatively, you may contact a clinician directly:
Physicians and other health care professionals:
To refer a patient/client, please fax referral forms to 613-596-2300.
Former team members (currently at other practices):
Dr. Jessica Kurta: 613-795-1122 at 111 Sherwood Drive, Unit 207, Ottawa, K1Y 2V1
Dr. Robin Hargadon: 613-228-1174 x160 at Centrepointe Professional Services
Dr. Karyne Lavoie: 343-204-9997 at 5330 Canotek Road Gloucester
Dr. Jennifer Karp: 613-820-9931 x289 at Ottawa Institute of Cognitive Behavioural Therapy
Dr. Karima Lacène: 613-868-0009, 613-230-4709 x0188 at Gilmour Psychological Services
Dr. Laura Rees: 613-730-4297 at 2197 Riverside Drive, Suite 706
Dr. Linda Spence: 613-298-5381 at Ottawa West Professional Services
Dr. Lisa Sweet: 613-601-1368
Dr. Barbara Collins: 613-260-7310; 613-260-7311 – fax
Location: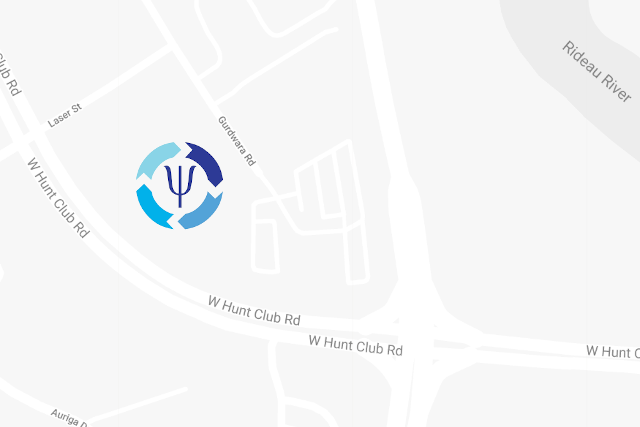 Address:
6 Gurdwara Road, Suite 102
Ottawa, Ontario, K2E 8A3 (view map)
Phone: 613-596-2000
Fax: 613-596-2300
Parking: Free parking is available at the building.
By bus: The bus route 96 (Hurdman/Greenboro) is the best route; however, at selected times, 96B and 199 can be used.